Chicken Saddles
Regular price
$15.00 USD
Sale price
$10.00 USD
Unit price
per
Sale
Sold out
If your rooster has a favorite hen, he might be wearing the feathers off her back. This can lead to exposed skin that can get cuts or abrasions. It's very uncomfortable for the hen and may lead to infection or illness.  A chicken saddle will help protect your hen while also adding to her beauty!  
Chicken saddles can also be used decoratively to be able to tell your chickens apart or add to their personality! 
Hens can wear the saddles 24/7. They will not interfere with egg laying, dust bathing, sleeping, flying, galavanting or singing.  After a rain, they will dry as quickly as their feathers. 
Saddles are 100% cotton, reversible with 100% cotton batten lining and elasting straps.  
Wrap the elastic around the wings then lift the feathers up and over the saddle, especially at the nape of the neck and around the shoulders.  Even out the straps, tuck the sides under the wings. Tell your hen how pretty she looks and let her go show off her new saddle. 
Share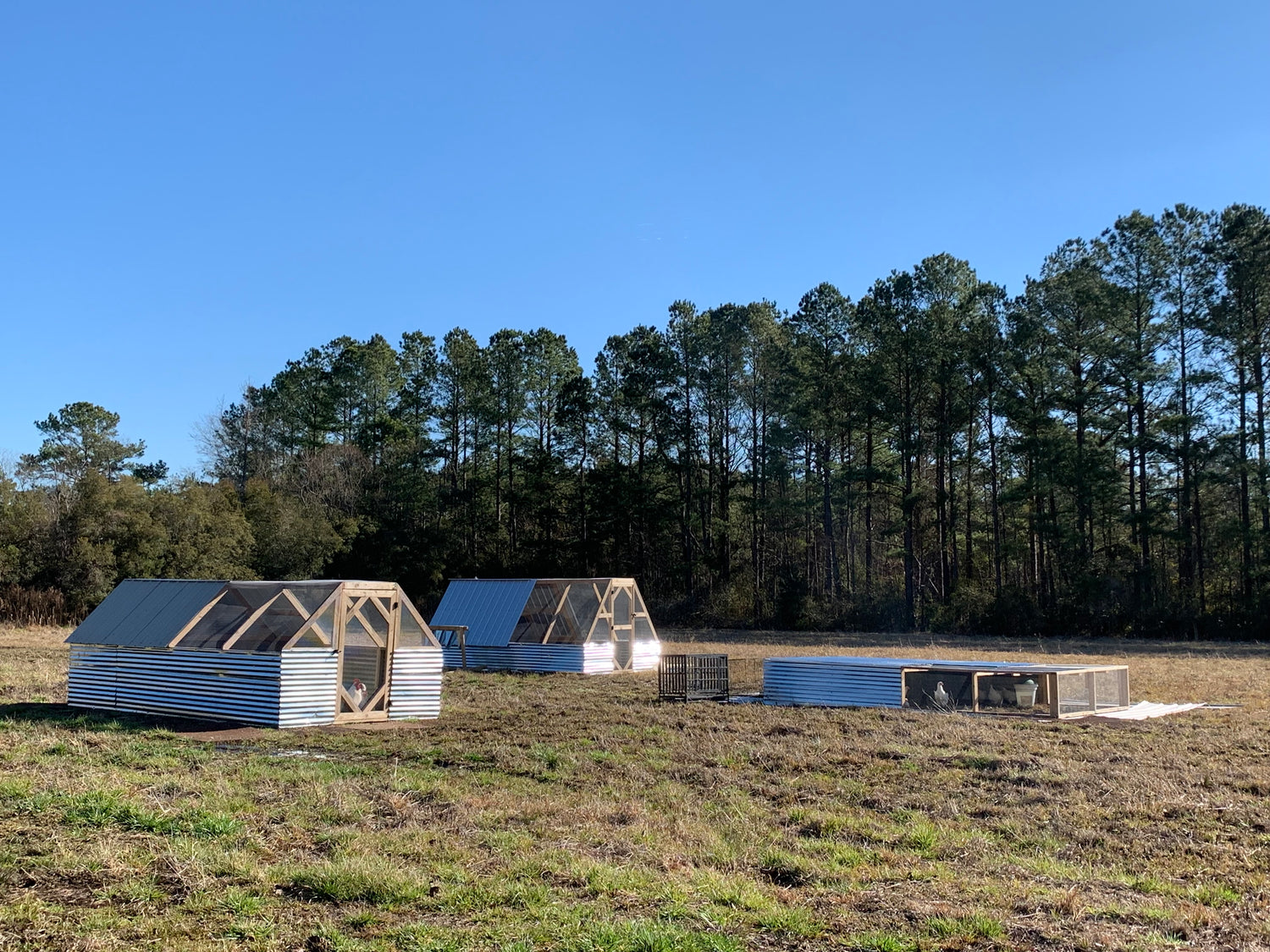 Fat Chicken Farm
The chickens at Fat Chicken Farm LLC are raised with love in tractors on fourteen acres of grassy pasture in Rocky Point, North Carolina.